The Grand Prix Herning winner´s Trophy.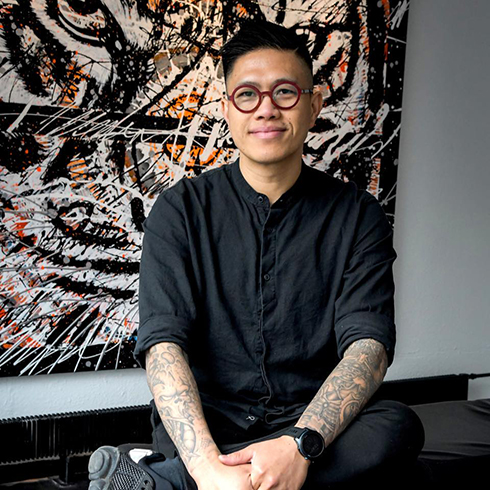 In connection with the Grand Prix Herning returning to the UCI race calendar, the organisers of the race presented a new winner's trophy in 2021. Unlike the challenger's cup, which is given to a new owner every year, the winner's trophy is for the rider to keep indefinitely.
The Grand Prix Herning winner's trophy has been developed in collaboration with the local artist and tattooist, Quang Ramsing Fleuret.
The 12 kg heavy trophy represents not only Grand Prix Herning itself, but also the whole city of Herning. Quang has created the carvings at the top of the trophy to represent four of the city's landmarks; Herning Public Swimming Pool (Herning Svømmehal), Jyske Bank Boxen, Cronhammer's statue Elia and, not least, Herning Church, which stands at end of the finishing line.
The base is a molding of gravel from the 16 different gravel sections that the riders must conquer in their battle to finish on top of the podium.
Each year, Quang creates a new image for the trophy's plaque, giving the winner a lasting and unique memory.