Press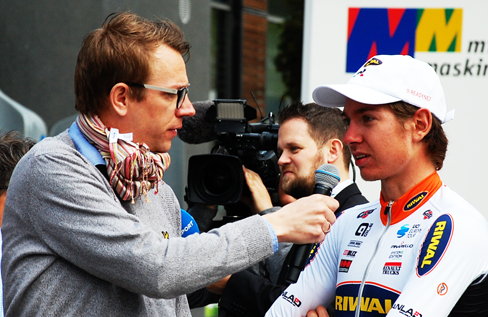 Grand Prix Herning press field
The organization behind Grand Prix Herning would like to welcome the press to a spring day on the moors and strengthen the collaboration on the excellent story.
To ensure this, you must be accredited to follow UCI's rules and strengthen the work between the organization and the press interested in cycling.
On this site, you will be able to find all the press material Grand Prix Herning and Herning cykle klub are making available.

Grand Prix Herning on social media
We are active on Facebook and Twitter, where you can get all the general news.
facebook.com/grandprixherning
twitter.com/GPHerning
Furthermore, you can sign up for our newsletter so you will receive the startlist and other relevant press material.

Accrediting
It is necessary to be accredited to the race, partly because of the rules from UCI but also to ensure the right execution of the event.
You can be accredited in multiple ways, depending on access to image material, newsletters, etc.
All accrediting will happen on this site.

Press under the race
All press participating on the day must be correctly accredited to have access to the route and press areas.

Auto streamer
If you as a media are following the race, a streamer can be a perk. You will not be able to drive in the procession or around the riders, but you will be able to pass roadblocks so you will reach your destinations faster.
Apply on getting your car accredited through the accrediting formula.

GP Herning press photo folder
As the press, you can get accredited to our photo folder.
Under the race, it will be updated in real-time, and you will have the right to use the pictures in press coverage on the bike race Grand Prix Herning.
Press photos can be accessed through Grand Prix Herning's server.
Credit must appear by the photo's if nothing else is specified by Grand Prix Herning.
Read more about our guidelines regarding using the pictures here.

Logo
Race logos: Grand Pris Herning, if you wish to use a logo for press material, information leaflets, etc. forward the material to approval to This email address is being protected from spambots. You need JavaScript enabled to view it. before publication/printing.
You can find the logo's here

Routemap
Grand Prix Herning's route map can be used for press material, information leaflets, etc. without preapproval.
Accrediting must appear on the material.