The pedestrian street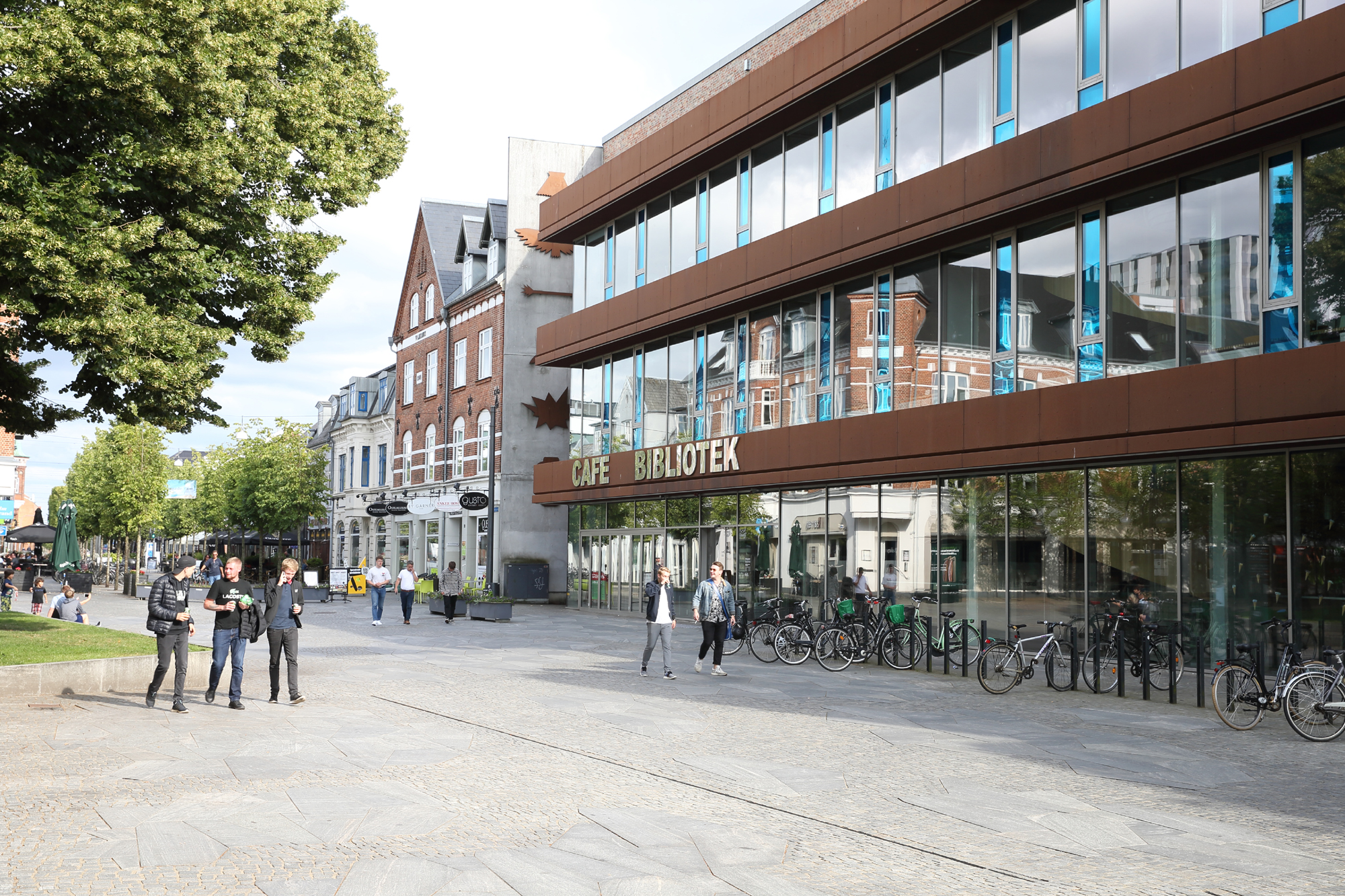 • Herning's first pedestrian-only street was inaugurated in November 1982.
• Today the streets in question are Bredgade (Broad Street), and parts of Østergade (East Street), Skolegade (School Street) and Bryggergade (Brewers Street).
• The pedestrian-only streets became popular throughout Europe in the rebuilding after the Second World War.
• Until 1979, Herning's current pedestrian street was the main highway between Aarhus on the east coast of Jutland and Ringkøbing on the west coast. When Dronningens Boulevard was built to relieve traffic, it presented an opportunity to convert the former highway from car-traffic to foot-traffic.
• Since 2009 the pedestrian street has been modernized with a uniquely designed granite-paving. The project is undertaken in stages, and in 2017, the largest stage - in Bredgade - is completed.
A little extra
In 2014 a new attraction opened on Herning's pedestrian street – a new and modern library in a converted supermarket. The library attracts hundreds of thousands of visitors every year and has proved extremely popular. In 2015 the library won an award for the best renovation