Hotel Eyde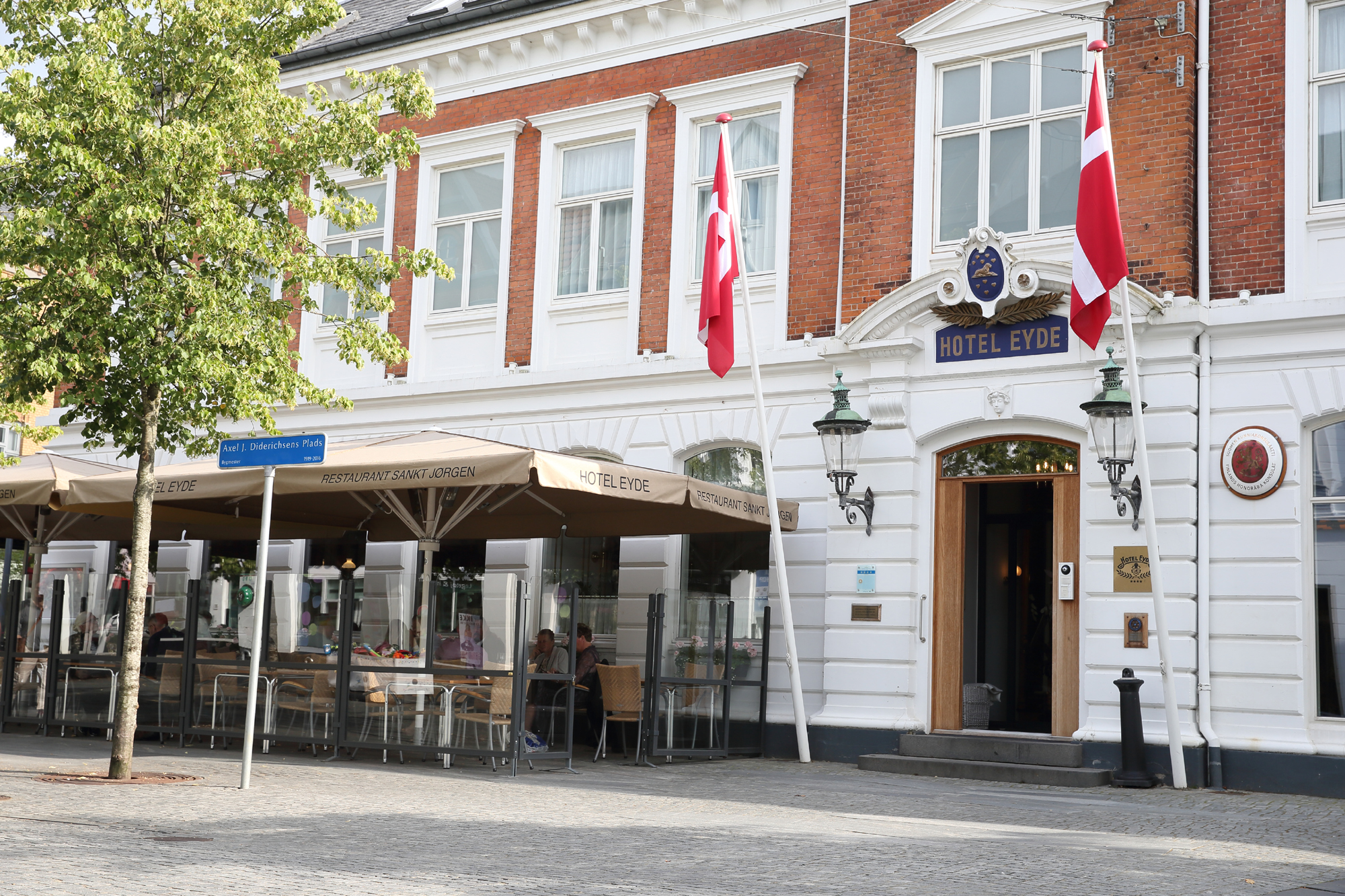 Rich in tradition, Hotel Eyde was built in 1839 under the name Christiansminde Inn. At the time, the building was one of three buildings in Herning, a city with around 20 inhabitants at the time.
17 years later Christiansminde Inn was sold to John Eyde, and in 1882 John Eyde sold the Inn to Chr. Jensen who began a major transformation of the inn.
In 1885 the eastern part of the in was completed and in 1893 the completion of the western part of the inn followed. This is the main entrance of the building as seen today.
After the transformation, the inn was renamed Hotel Eyde.
Since then, the hotel has had changing owners and has undergone continuous renovation and expansion all in keeping with the atmosphere and historical background of the place.
Now owned by the Diderichsens family, Hotel Eyde continues to undergo extensive renovation to ensure that the hotel remains an exciting combination of classic elegance and homely comfort mixed with the conveniences of modern life.
In both 2016 and 2017 Hotel Eyde has been named Scandinavia's best hotel among the 133 hotels affiliated with Best Western.
Today Hotel Eyde has 119 rooms and suites, which have all been renovated in recent years.
Additional information
John Eyde was a visionary man and when he donated land for the construction of Herning Church in 1884 he made sure that the land between his inn and the church was registered as town square. In doing so he ensured that the inn, later renamed Hotel Eyde, would always have a central position on the town square.