The Knudmose Hill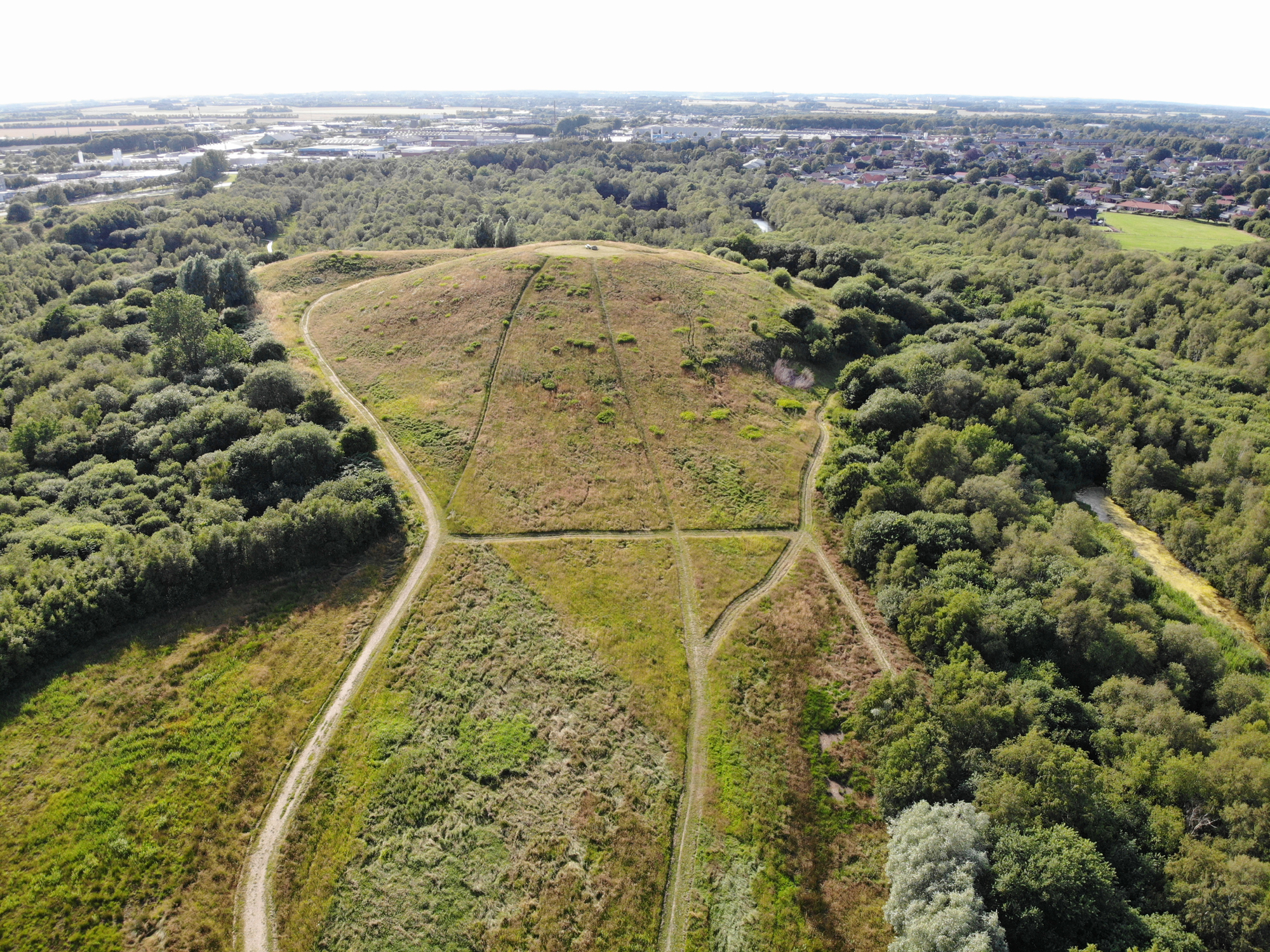 • Knudmosen is the name of the large green area between Herning and Lind. "Mose" means bog or marsh, and the name first appeared in 1638. Excavations have shown human activity in the area since 3000 b.c. Knudmosen covers an area of around 275 hectare.
• In 1891 Enrico Dalgas decided to improve the area, and large parts of the marsh was converted to meadow.
• Dalgas also made plans for using the large peat-areas in Knudmosen. During the occupation of Denmark in 1940-1945, peat became a primary heating-source in Danish households, and peat digging grew tremendously. One of the large companies in the area reported, that they dug 8000 tonnes of peat in just three months (Around 16-18 million pieces of peat).
• Peat digging stopped in 1961. A long discussion about the future of the area ensued, with amongst others, renowned garden-architecht C. Th Sørensen weighing in with an idea to create a hill in the part of the area, that was previously a landfill. A complete plan for Knudmosen was approved in 1986.
A little extra
Peat digging in the marsh was not a new thing in the 1940's. During excavations archaeologists from Herning Museum has found remains of shovels dating back to the Iron Age (1000 BC – 500 AD) in the marsh..