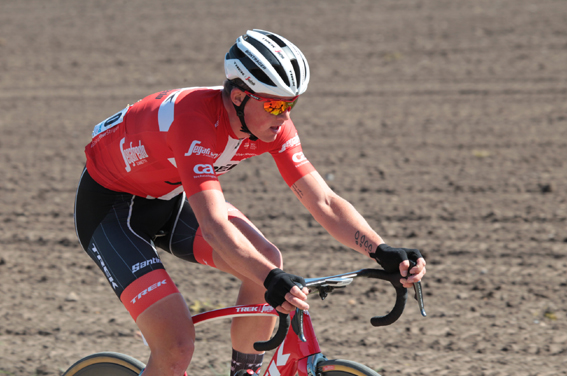 Photo: Dennis Boutrup
It will be a strong national team Anders Lund, the Danish national coach will bring to Herning. Three Worldtour riders, an earlier winner of GP Herning, and two young talents have made the team..

Mads PEDERSEN
Former World Champion, winner of Gent-Wevelgem, Kuurne-Bruxelles-Kuurne and secound in Ronde van Vlaanderen. Mads will be considered the absolute favorite in the Formuepleje GP Herning peloton, a race he rode the latest in 201.
Mathias NORSGAARD
After riding Ronde van Vlaanderen and Paris Roubaix the last two years and testing his legs in Milano-Sanremo, Mathias knows how to ride a classic. The attack-willingly rider can be seen as a Luxus domestique, who might have the chance to play a part in the finale. Mathias rode Formuepleje GP Herning latest in 2019.
Johan PRICE-PEJTERSEN
U23 World Champion and twice U23 European champion in the fight against the clock, a man you shouldn't give any chances in the finale. Johan has in 2022 done races such as Tour De Romandie and UAE tour, and will probably be used by Anders Lund to make the race hard.
Andreas STOKBRO
Winner of Formuepleje GP Herning 2019 and Ronde van Vlaanderen u23, as well as stage winner in Tour of Estonia and Tour du Loir et Cher. Stokbro is a gift for the race, that as a former winner will be back to try his powers on the Jutlandish moor again. His latest participation was in 2019.
Tobias LUND
As a rider on Team DSM Development Tobias is of the riders to keep an eye on in the future. Det 19-year-old talent is living out his dream in southern Europe and must be considered important support for Mads Pedersen in the finale. Tobias won the Covid-marked criterium in Herning in 2020.
Mattias NORDAL
Is another rider who was left Denmark to develop as a rider, and one to keep an eye on in the future. Normally he rides for the Italian team Biesse - Carrera. Nordal's latest participation in GP Herning was in 2021.